Daddy Dom/little girl (DDlg) relationships are a subculture of BDSM. They often involve age play, where one partner takes on the role of a "little" and the other that of a caregiver. Within this dynamic, there is usually a set of DDlg rules for littles, chores, and even DDlg punishments and rewards. In this article, I'll be sharing my favorite tips and ideas for this unique dynamic.
Note: Although this article mentions Daddy Doms and little girls, the tips and ideas can apply to Caregivers and littles of all genders.
Download your free DDLG rules and chores, punishments, and rewards PDF below:
Age Play Dynamic Foundations
One of the most important aspects of any BDSM relationship is communication. This is especially true in a DDlg dynamic, where there are often strict rules for littles and expectations that must be followed. It's important for caregivers to clearly communicate their expectations to the little, and for the little to feel comfortable expressing their needs and desires.
Trust is also essential in a DDlg relationship. The little must be able to trust that their caregiver will provide them with love, support, and protection. And the caregiver must trust that the little will follow the rules and guidelines that have been established. Without trust, the dynamic can quickly break down and become harmful for both parties.
Finally, consent is crucial in any BDSM relationship, including DDlg. Both parties must consent to the dynamic and to any activities or punishments that may be involved. It's important for caregivers to listen to the little and to respect their boundaries, while also being mindful of their own limits and boundaries.
Read more about DDlg relationships here >>
DDLG Rules for Littles
Establishing rules is an important aspect of any BDSM relationship, and age play dynamics are no exception. Rules can help both the caregiver and the little feel in control in the relationship. They also provide a clear framework for the dynamic. Some common DDlg rules for littles include:
Bedtime: DDlg relationships often involve a bedtime for the little, as it can help them feel cared for and protected.
Clothing: The little may be required to wear certain types of clothing, such as cute dresses or onesies, to reinforce their role as a little.
Chores: The little may be given age-appropriate chores, such as coloring or cleaning up their toys, to reinforce their role as a child.
Respect: Both partners should always show respect for each other, regardless of their role in the relationship.
DDlg Punishment Ideas
DDLG rules and punishments go hand in hand. When a rule is broken, punishments can be used to reinforce the power exchange in the dynamic. DDlg rules and punishments should both be negotiated in a contract. Some common DDlg punishment ideas include:
Time-outs: Time-outs can be a way to give the little space to calm down and reflect on their behavior.
Spankings: Spankings can be a physical DDlg punishment that reinforces the dynamic and helps the little feel cared for.
Taking away privileges: Taking away privileges, such as watching TV or playing with toys, can be a way to reinforce good behavior. It can also help the little understand the consequences of their actions.
Writing lines: Caregivers can require the little to write lines as a DDlg punishment for misbehavior. This can involve writing a certain phrase or sentence multiple times as a way to reinforce the caregiver's expectations and rules.
While these rules and punishments may seem strict to some, they can provide a sense of safety and security for the little, as well as a sense of purpose and responsibility.
DDlg Chores in Age Play
(Click the image above to download your free DDLG rules and chores, punishments, and rewards PDF)
Chores are an important aspect of many age play relationships, as they reinforce the little's role as a child and help them feel cared for and loved. Chores can also create a safe and loving homelike space that meets a Caregiver's and littles needs and desires. Some common DDlg rules and chores in a relationship include:
Cleaning up toys: The little may be required to clean up their toys after playing with them, to reinforce the idea that they are a little.
Coloring: Coloring can be a fun and age-appropriate chore for the little, and it can help them feel creative and engaged.
Making the bed: Making the bed can be a way to reinforce the idea of bedtime, and it can help the little feel cared for and protected.
Bath time: Caregivers may establish a specific bath time, as well as guidelines for how to take a bath. This can also ensure that the little is maintaining good hygiene.
DDlg Rewards in Age Play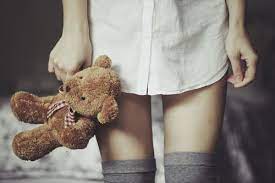 Rewards and punishments are an integral part of DDlg relationships, and they can be used to reinforce the dynamic and to help the little feel cared for and loved. Some common rewards and punishments in DDlg relationships include:
Verbal praise: Verbal praise can be a powerful tool in reinforcing good behavior and making the little feel loved and cared for. Caregivers can praise the little for being well-behaved, for completing a task, or for showing progress in a particular area.
Treats: Caregivers can offer treats as rewards, such as candy or a special dessert. These treats can be used to celebrate milestones or to reward the little for good behavior.
Outings: Caregivers can plan outings, such as a trip to the park or a visit to a favorite restaurant. These can provide a fun and positive experience, while reinforcing the caregiver's role as a protector and provider.
As you can see, DDlg relationships involve a unique set of rules, rewards, and punishments. These are designed to reinforce the dynamic between the caregiver and the little. As with any BDSM relationship, communication, respect, and trust are key to making the DDlg dynamic work.
By establishing clear guidelines and expectations, DDlg relationships can be a fulfilling and meaningful experience. To further help you, I've also created a free downloadable PDF list that you can keep on hand as a reference guide. Just click the image below:
Want more?  Sign up for my newsletter and get BDSM tips on the regular.