BDSM Limits Explained
Limits are a topic that is sure to come up in any Dom/sub relationship or contract negotiation. Even if you don't have a BDSM partner yet, it's good to have clear BDSM limits and boundaries so you'll be a prepared Dominant or submissive. But what exactly is the difference between hard BDSM limits and soft BDSM limits? Here, we'll define what limits can mean for you, and I'll even give you a list of examples.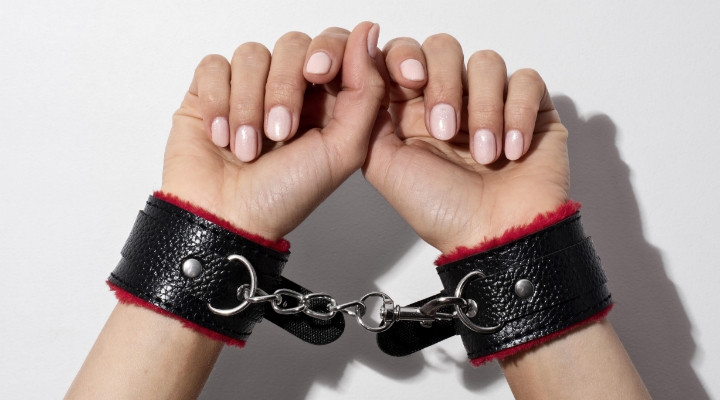 Why Have BDSM Limits?
Having limits while engaging in BDSM allows the submissive to explore their sensuality safely. Because the submissive sets clear BDSM limits and communicate with the Dominant, they never have to be afraid that their Dom will do something they don't want, or will hurt them physically or mentally. They can give up all control, and be free from making decisions. For pro-BDSM safety tips, check out The Ultimate Guide to a Safe BDSM Lifestyle.
Dominants benefit from set rules also because it takes the guesswork out of what their sub will and won't do. Therefore, both individuals can let go, and fully enjoy living the BDSM lifestyle. However, there are some critical differences between being a good Dom and a bad Dom – look through The Ultimate Guide to Being a Dominant for more information.
There are two kinds of limits: soft BDSM limits vs. hard BDSM limits.
Examples of BDSM Soft Limits
These are things the sub may be interested in but is hesitant about exploring. You cannot assume that just because someone has agreed to be submissive, they are OK with everything.
Soft BDSM limits are flexible as the Dom sees fit, and the submissive agrees to push and expand slowly. However, once something has been decided upon (hopefully, in a contract), it can be freely asked or demanded. Learn more about how to create a BDSM contract here.
Here are some examples of BDSM soft limits.
Oral sex
Swallowing semen
Nipple clamps
Spanking
Flogging
Being blindfolded
Butt plugs
Gagging
Wax play
Bondage with tape
Another soft BDSM limit is the sub's tolerance of receiving pain, which can be worked up slowly and with consent. Light bruises might be acceptable and tolerable, but permanent scars or marks may not be. Always discuss what types of pain, punishments, and discipline are allowed and the intensity and severity of each. Learning How to Punish a Sub Effectively will teach you how to keep things fun and safe.
Examples of BDSM Hard Limits
Both parties must specify and respect each other's limits. Here are some examples of hard BDSM limits.
Choking
Anal sex
Electro play
Fisting
Needles
Suspension bondage
Whipping
Caning
Fire play
Blood/urine/feces
BDSM limits can change over time, and some can be more fluid. For example, a sub may only be comfortable with rimming occasionally, but their Dom must ask first. And sometimes boundaries can soften in the presence of alcohol (which is why BDSM shouldn't be engaged in while players are intoxicated).
But no matter what, the Dom should always ensure the sub is willing and is giving their full consent.
Dom/sub Requirements for BDSM Limits
Requirements are not always discussed online when discussing the subject of BDSM limits, but they deserve to be mentioned. These would be things that a partner has to have. It could be, "I need you to pull my hair when we have sex in doggie style." Or, "If a punishment makes me cry, good aftercare is necessary." This is where it's best to learn the 10 Ways to Have Better Aftercare, or you can get our free aftercare checklist.
Remember: Safe words can help establish BDSM limits too. If a couple is exploring something new like anal play, safewords can help guide the Dom on what is acceptable and too far. One of the roles of a good Dom is to push the boundaries of their sub a little, to see what they are and aren't OK with, and to help them grow. Check out the 6 Things You Need to Know About Safe Words for more insights.
How to Discover Your BDSM Limits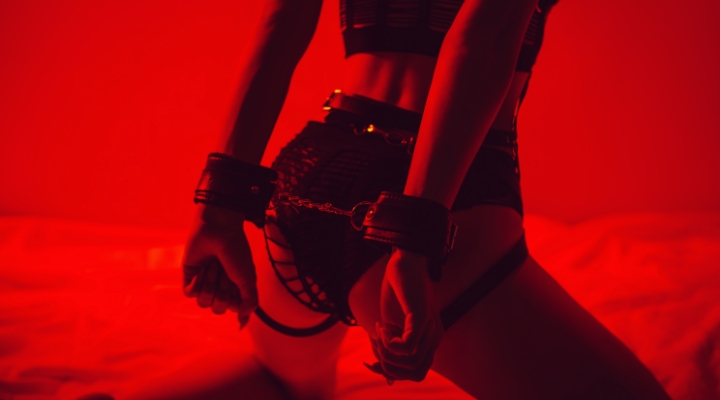 If you're new to BDSM or don't have a lot of sexual or kink experience, it can be hard to figure out your limits. But you should still take the time to meditate on what you think you like and don't like.
Here is a list of my recommended ways to discover your BDSM limits.
Research different kinks and sexual acts online
Watch other Doms and subs play at dungeons and play parties
Talk to someone you trust who is active in the lifestyle
Fantasize about engaging in different BDSM practices
Experience the kink on your own (self-bondage, for example)
Caution should be made if someone offers to help you "explore" and "learn" your BDSM limits. Knowing the 9 Red Flags of Fake Doms vs. Real Doms are vital here. Usually, those truly experienced in the lifestyle take their time to get to know someone who is brand new slowly. Only then and after lots of educating and communicating will they play with someone inexperienced.
What if Your BDSM Limits or Contract Aren't Respected?
If boundaries aren't respected, it depends on the situation and the individuals involved. Sometimes for a seemingly minor offense, the Dom could be warned never to do it again. But for more major breaches of trust, a submissive always has the power to terminate the relationship. And it's always a good idea to discuss the consequences of breaking a contract beforehand. For more tips on being a good sub, check out The Ultimate Guide to Being a Submissive.
So as you can see, BDSM limits are for the benefit of everyone involved and are in no way restrictive. Try creating a list by yourself or with your partner to make it easier for you. Ultimately this will bring more pleasure and trust to the relationship.
What are your thoughts? Share your hard BDSM limits and soft BDSM limits list below.
Read more about The Ultimate Guide to a Safe BDSM Lifestyle.
Frequently Asked Questions About BDSM Limits
Can BDSM Limits Change Over Time?
BDSM limits can change over time as a person's interests and boundaries evolve. It's important to check in with your partner regularly to ensure that your limits are still aligned and to discuss any changes or new boundaries that may arise.
What is a "Safeword" and How Does It Relate to BDSM Limits?
A safeword is a pre-agreed upon word or phrase used to signal that a person's BDSM limits have been reached or crossed during BDSM play. It's important to establish a safeword before engaging in BDSM activities so that all parties involved can feel confident that play will stop if things become too intense.
Can I Change My BDSM Limits in the Middle of a Scene?
You can change your BDSM limits during a scene if you feel uncomfortable or your partner violates your boundaries. It's important to communicate any changes and use a safeword to signal that play should stop.
Reader Interactions