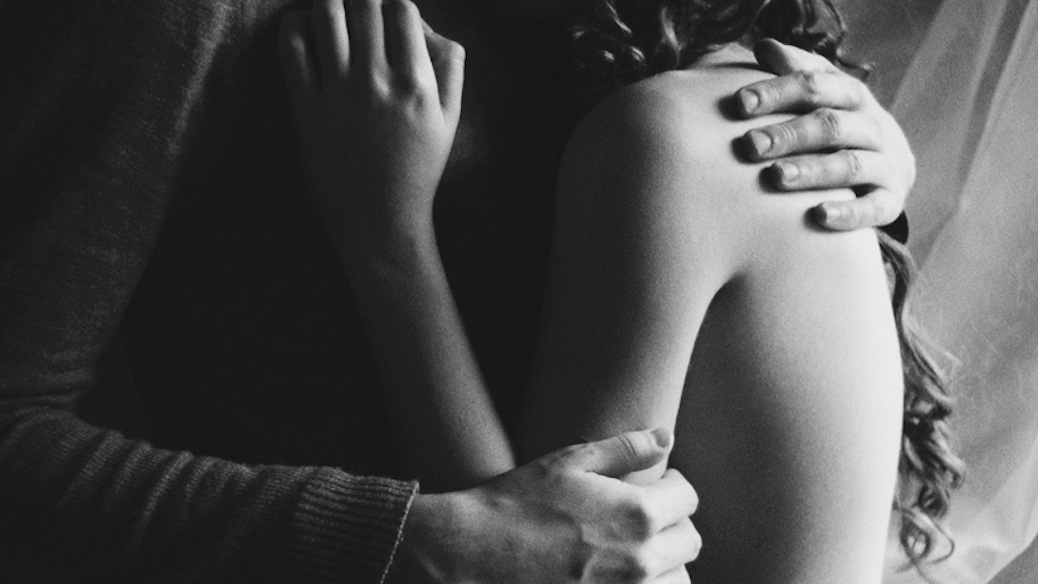 During a BDSM scene or other kink activities, the Dominant and submissive can experience a huge endorphin rush. It can be a shock when it is all over, for Doms and for subs. A proper checklist helps prevent this. It's a way for those in a D/s (Dom/sub) relationship to calm back down. If your aftercare kit has room for improvement, or worse, is nonexistent, then these ideas can help. But first, let's cover the definition of aftercare and the meaning of subdrop.
Want a free checklist to help you get the most out of aftercare? Click the button below and send it to your partner too!
Definition of aftercare and meaning of subdrop
What exactly is aftercare? Here is the actual definition:
"Aftercare refers to the attention given to a sub at the end of a scene. It often includes the Dom utilizing various pampering techniques on the sub in an effort to provide comfort after having an intense experience that can leave them in a vulnerable state."
Intense pleasure or pain can cause a strong "high", and when emotions and endorphins come crashing down subdrop can occur. Here is the meaning of subdrop:
"Subdrop is an experience with similar characteristics of depression that occurs after an intense BDSM scene. It is caused by adrenaline and endorphin crashes."
So as you can see from these definitions, proper aftercare helps prevent subdrop, so the Dom and sub can slowly get back in touch with reality. Keep reading for my top 10 ideas for aftercare.
1. Cover up the sub
This is probably one of the most simplest things a Dominant forgets to do. During a scene a submissive's body temperature usually increases and afterwards it drops, making the sub cold and uncomfortable. Before a Dom relaxes they should cover up the sub with a blanket.
If the sub was completely naked they are also probably feeling exposed and vulnerable and this simple act can help them feel at ease. Plus, after a very intense session a sub is usually too exhausted to cover themselves up.
2. Verbal reassurance from the Dominant
A sub craves to be told that they are good and that they did a good job. When their Dom says those words to them, it helps them to emotionally relax. It's not uncommon for a sub to have doubts and insecurities after a session. Knowing they have their Dom's approval gives them immense satisfaction.
If there was rape play or consensual non-consent during a scene, then it is extremely important for the Dom to be caring and calm, even saying, "I love you," if it's appropriate for the relationship.
3. Cuddle
Just like how a sub can be verbally reassured, they can also be physically reassured. When a Dom holds and cuddles a sub it helps them to feel safe and protected.
Other small ways to make physical contact include snuggling, petting, pats on the head, and forehead kisses. Feeling their Dom's strong arms around them can go a long way in helping establish a sense of security in a D/s relationship.
4. Water
After an intense kink scene, it is a good idea for both parties to rehydrate. However, it is the Dom's responsibility to get their sub a glass of water to drink. Moreover, drinking water can help prevent headaches, muscles aches, and urinary tract infections.
Therefore, having two glasses of water nearby before a BDSM scene starts is a good habit to get into.
5. Proper clean up
BDSM scenes can be quite dirty. Sweat, lubes, bodily fluids, wax – they all need to be cleaned up. The Dom can get a towel and wipe up their sub and themselves. They can also help straighten things back up and put away any toys and other implements.
Sometimes a shower may be needed and the Dom can help wash the sub. This can be another opportunity to reconnect.
6. First-aid kit ideas
A sub may have marks and bruises from a hard and intense kink session. The Dom can massage limbs that were tied up, and apply lotion to any other sore spots. Some people swear by arnica cream but any lotion without menthol or alcohol is good. My favorite to use is one with shea butter.
Having Advil in your kit (brought with the water from tip #4) can help prevent swelling and bruising.
7. Stuffie
Stuffies, or stuffed toys, are another tool in providing proper aftercare. Littles especially love stuffies, and having one to cuddle and recuperate with helps them cope and deal with loneliness. Therefore, a Dom should bring the stuffie to their little after a play session.
On the other hand, if the little doesn't own a stuffie, this is a good opportunity for the Dom to buy them one.
8. Orgasm
This one is probably my favorite for obvious reasons. It may be the farthest thing from their mind after a hard scene but an orgasm can help the sub calm down, and to refocus.
Being beaten and used is a very stressful thing to experience and an orgasm can help a sub release that. Also the Dom may have already orgasmed and taking care of the sub can help them not feel neglected.
For a simple (and free!) aftercare kit checklist, just CLICK HERE and it will be emailed to you instantly.
9. Discuss and recap post kink
After all the previous steps have been taken, it's good for a D/s relationship if both individuals discuss a scene after it's over. Doing all the relevant previous steps ensures that they are both calm and relaxed and can talk freely and openly.
This is a good time to figure out what went great, and what you'd like to try next time.
10. Check-in the next day
Even if you're married or in a long-term D/s relationship, next day communication is really important. Subdrop can occur even days after a play session, so even a simple text or phone call can mean a lot.
Journaling can also help a sub to express their emotions productively, and the Dom can even assign a specific writing assignment based on the play session.
Get a FREE printable journal here »
Proper aftercare for Doms in a D/s relationship
Aftercare for Doms is something that rarely gets talked about in the BDSM community. Domdrop is a real occurrence though, and can be prevented with some of the ideas and activities above.
Some of the feelings that a Dom can have include depression, guilt, exhaustion, vulnerability, insecurity, and anxiety. In addition to the above ideas, here is a checklist for Doms:
Ask for reassurance from your sub
Talk to other Doms in the BDSM community
Go to the gym or go for a run
Do activities related to a hobby
Practice these other self-care tips
A successful D/s relationship depends not just on hardcore scenes, but also on well planned, proper aftercare.  As you can see, there are so many different ways and activities to ensure that this happens, even for Doms.  Communicate what you need and want afterwards, and the play sessions are sure to keep getting better and better.  🖤
What's your favorite aftercare activity? Let me know your checklist in the comments.